2023-2024 District Events Calendar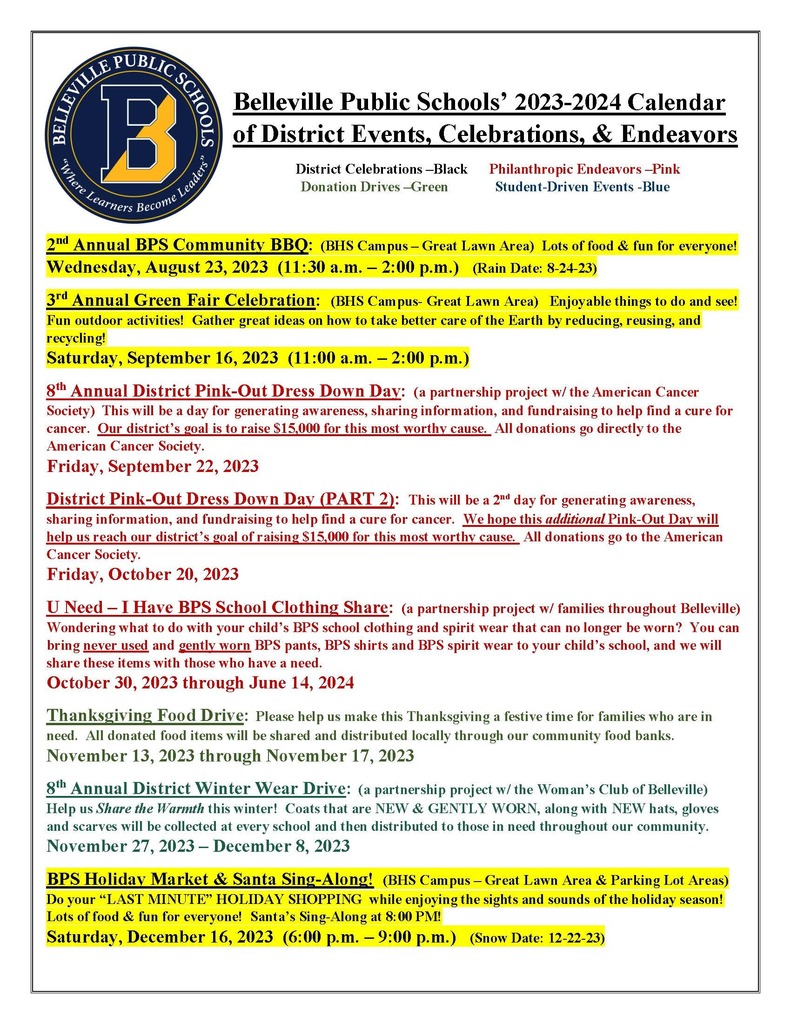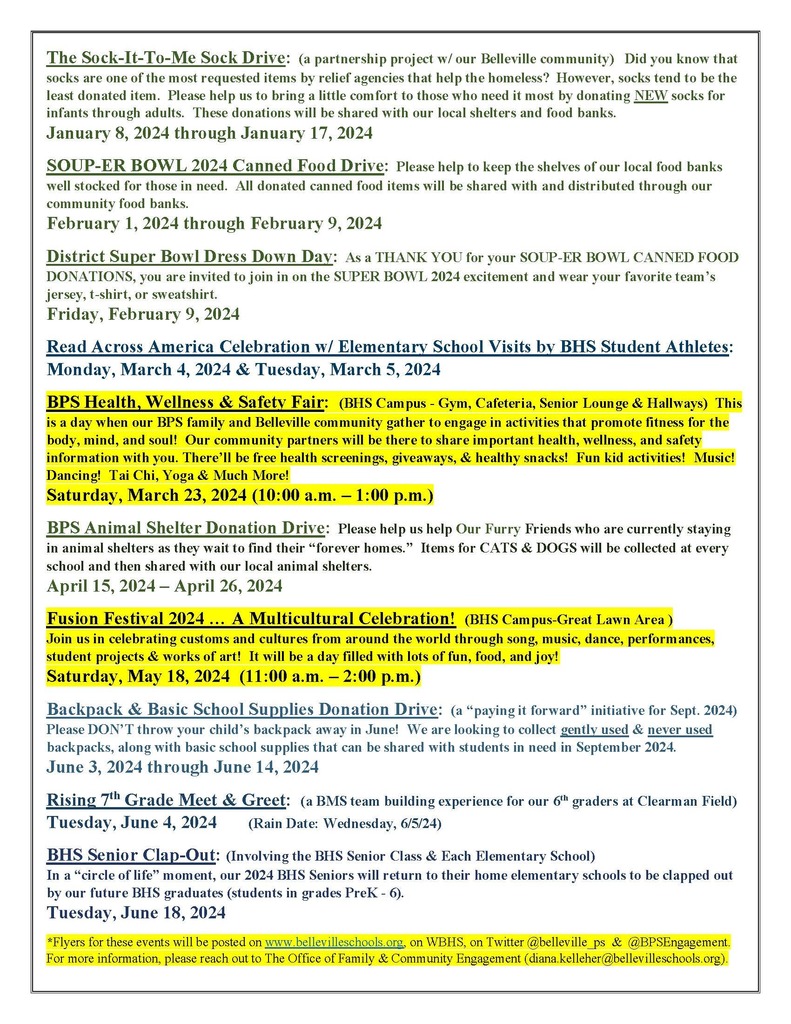 District Brochure for BPS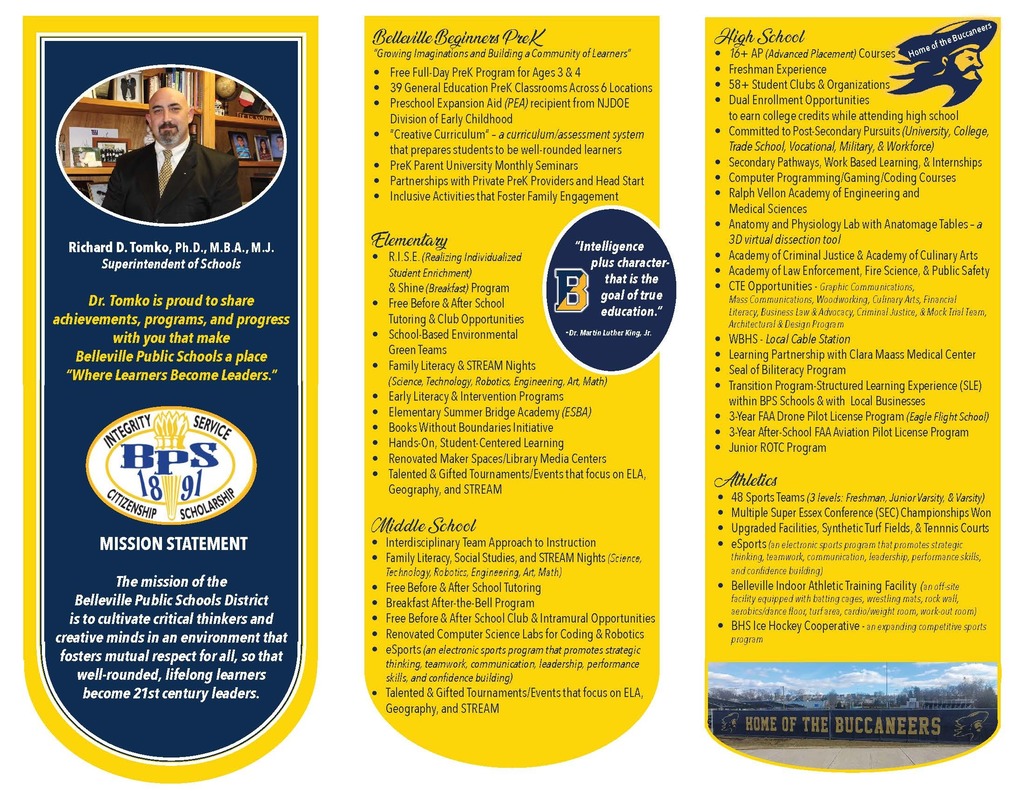 BPS IMPORTANT ANNOUNCEMENT (PLEASE SHARE) DUE TO THE IMPENDING EXTREME HEAT INDEX - SINGLE SESSION DAYS - THURSDAY SEP 7TH AND SEP 8TH.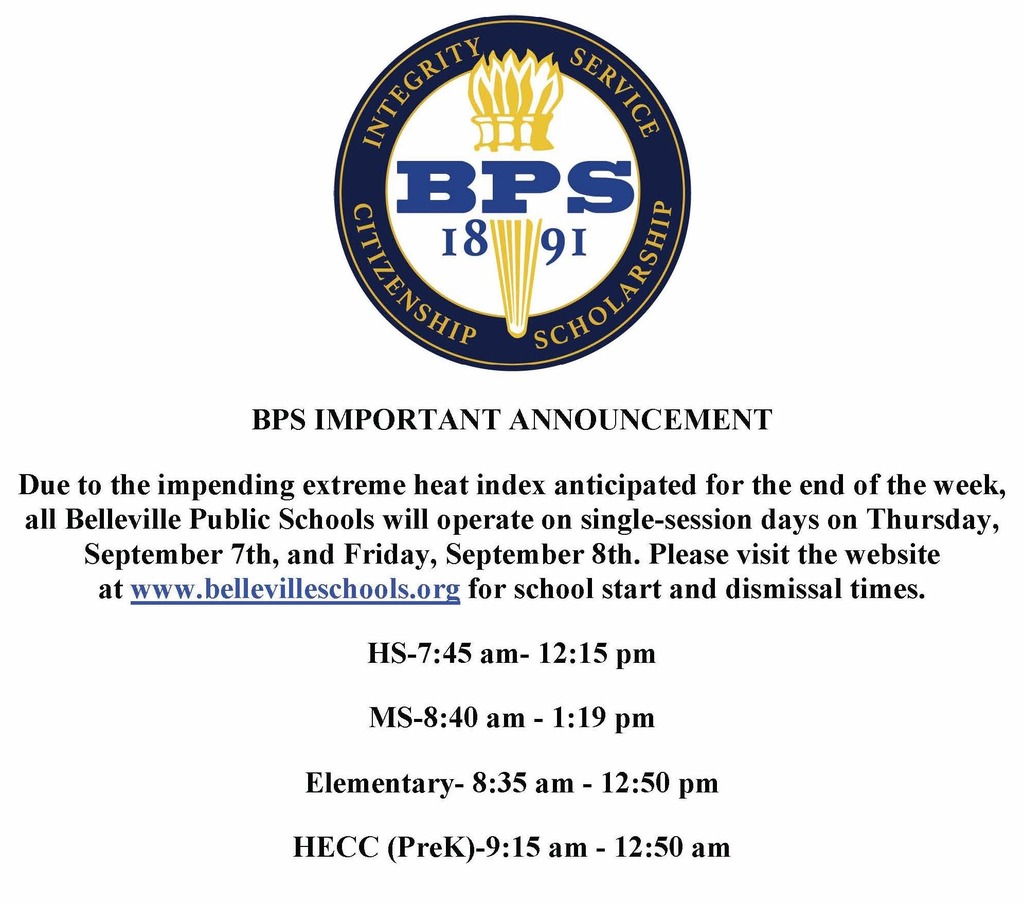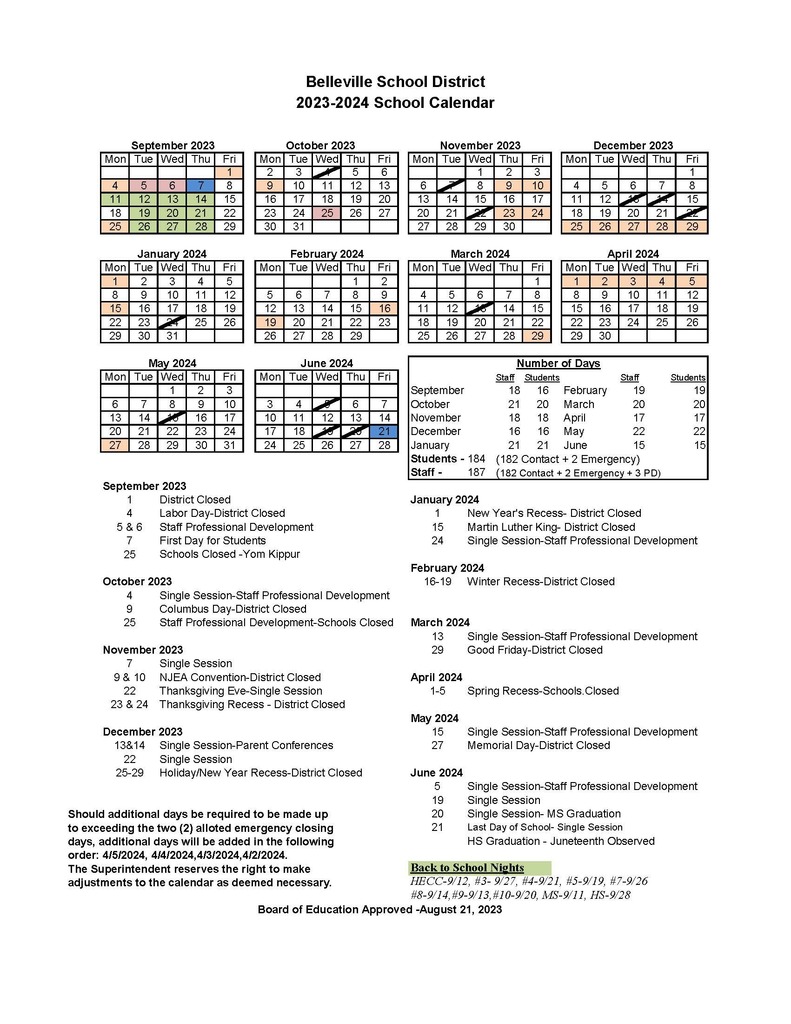 Buen día. Debido a preocupaciones con la calidad del aire, todos los estudiantes permanecerán adentro hoy. El día de campo de la escuela intermedia se pospone hasta el 19 de junio. Tomaremos una decisión con respecto a las actividades de la tarde más tarde en el día. Gracias
ATTENTION BPS Good morning. Due to concerns with air quality, all students will remain indoors today. Middle School Field Day is postponed until June 19th. We will make a decision with regard to afternoon activities later in the day. Thank you.

Catch up with the latest student stories, events, and news updates. It's everything Belleville Schools, in your pocket. If you haven't already, download the app! Download for Android
https://bit.ly/3AbO6KU
Download for iPhone
https://apple.co/40jfG3q



The district will ALSO be closed on Friday, May 26th for an unused Emergency Day

The District will be CLOSED on May 30th, 2023 for an unused Emergency Day.

Welcome to our new website!

Congratulations to the Hornblower staff for the quick response in saving a child from choking. Great Job!!!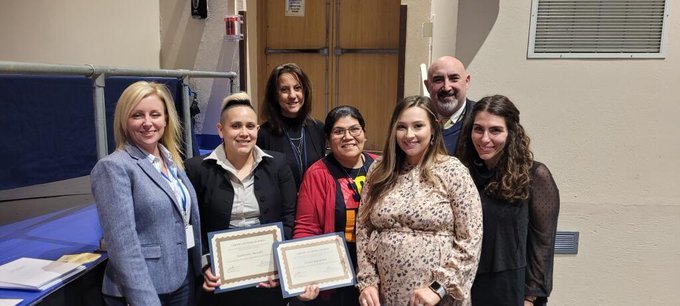 Congrats to our culinary artists! Students received medals in all 11 events at the New Jersey FCCLA Spring Conference, bringing home 7 gold, 6 silver, and 1 Bronze. Four scholarships were awarded to students attending Johnson and Wales and Walden Univ.